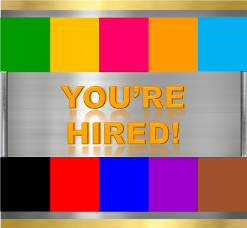 First, I have been in your shoes. I understand what you're going through as far as finding an employment opportunity that offers both fair pay and benefits.
During my job-seeking days, there were the sleepless nights worrying about how I was going to pay my rent, having to be selective about my grocery shopping (I couldn't always buy those snacks and desserts that I so love ~ Chuckle!!!), counting the change in my car and using it to buy gas...I've been there. Thus the reason I developed this website. I want to help place you with employers who are seeking hardworking, honest people and offer long-term employment opportunities. After all, everyone deserves peace of mind, and I want to contribute to restoring yours.
To help you land that dream job, be sure to check out the resources below which will help you craft a job-winning resume as well as offer interviewing tips. You can do this! Good luck!
Categories
Dos and Don'ts of An Interview


How Do You Handle Difficult Situations?
How to Make a Good First Impression
Tough Interview Questions - Great Answers
Top Interview Questions and Answers
Do You Like Teamwork or Working Alone?
Where Do You See Yourself in 5 Years' Time?