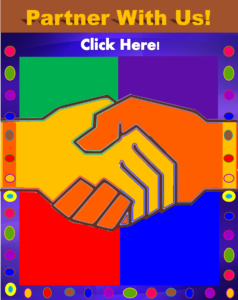 A Pathway to Hope and Home, Inc. is always seeking to form strategic alliances with other nonprofits that have a similar mission. So, if your nonprofit's work involves any of the categories listed below, give us a call at (470) 296-1773. Thank you for your time, and we look forward to partnering with your organization. Together, we can change the world!
___________________________________________

Primary

Secondary
Primary Service Offerings
Affordable Housing and Housing Assistance - we are of the opinion that access to affordable, safe, and sound shelter should be a right in this country. After all, America is the richest country in the world and too ripe with all kinds of resources for any man, woman or child to have to live on the streets. Thus the reason we want to provide affordable housing for deserving families and individuals. From sustainable housing for the first-time homebuyer to acquiring apartment buildings and converting them into safe dwellings for the homeless where they will be able to receive transitional assistance (i.e. job counseling, mental health therapy, etc.), our goal is to ensure as many people as possible, particularly those who have been relegated to the margins of society, have a place to call home.

Free Cars - A vehicle can make life so much easier, particularly if you have a family. Our We Care Car Program is designed to assist those individuals and families who may be unable to afford a car/vehicle but are genuinely and actively seeking to change their lives by enabling them to get to that job interview on time, transport supplies for their small business, or reduce the stress of commuting to college. As we all know, there is nothing like the convenience of jumping into your own vehicle and simply handling the business of life for the day. We want to make this possible through our program and see others achieve their dreams.

Empowerment Workshops - These sessions will cover a variety of topics and be conducted in conjunction with specialists in various fields, other nonprofits, and small businesses/corporations throughout Georgia, the country, and the world.
Free services we plan to offer in conjunction with other nonprofits:
When you own a home, expect the unexpected repair. Our alliance with nonprofits that offer free home repair for those who can't afford to call on the services of a professional plumber, painter, or general contractor, will prevent these occurrence from becoming a financial burden.
While McEachern Memorial United Methodist Church is featured to the right for this category, we plan to align with other nonprofits, small businesses, and individuals as well who can offer this service for free or at a very low cost.
Every home needs furniture and appliances, and sometimes people find themselves in a place in life financially where they are unable to afford just the basics: kitchen table and chairs, couch, bed, dresser, refrigerator, stove, etc. We plan to partner with nonprofits that offer furniture and appliances to help those in need properly furnish their homes. This could range from the basics as previously mentioned to full sets of furniture and appliances.
Our plan is to team with a nonprofit that offers a service which travels into parts of Georgia where there is simply a lack of access to fresh fruit and vegetables. This need is particularly great in urban communities where many people commute by foot, bus, or train, and may not be close enough to conveniently shop at a Walmart, Kroger, or other major grocery store chain.
Please Note: A Pathway to Hope and Home does not discriminate on the basis of race, color, religion, gender, national origin, age, veteran status, disability, marital status or sexual orientation. If you need help, we are here to assist you. Sending love...