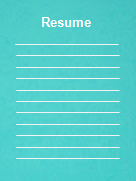 Below are links to websites that will help you build a resume as well as a listing of several popular career sites. Simply click on the image and begin the journey to what is hopefully a new and better life. Good luck!
_
_________________________________________________
Build a Free Résumé


Click on the image above to view the full listing of the top 75 websites for your career as compiled by Forbes staff writer, Jacquelyn Smith. Following are a select few from the list:
Supplemental Career Websites
Please Note: A Pathway to Hope and Home does not discriminate on the basis of race, color, religion, gender, national origin, age, veteran status, disability, marital status or sexual orientation. If you need help, we are here to assist you. Sending love...