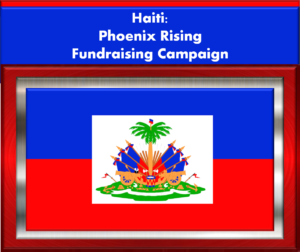 A Message From the Founder:
A Pathway to Hope and Home is proud to implement an initiative that will contribute to restoring Haiti to its original glory and making a meaningful impact on its citizens. This will be achieved by partnering with various literary retailers to sell one of my books, Motivational Gems: Quotes to Help You Live Your Best Life - Rise! An easy and enlightening read, Motivational Gems: Quotes to Help You Live Your Best Life - Rise! will be sold as part of a special and ongoing  fundraising campaign. The book will sell for $5.99. Four dollars ($4.00) of every sale will go towards economic stimulation (small business development), food production (planting of sustainable crops), education (building of schools, buying books and supplies), healthcare (clinics), and the development of fresh water wells in Haiti. We will also collaborate, in the form of fundraising, with other nonprofits specifically established to help the people of Haiti, particularly those that directly impact the lives of Haiti's children. Once this campaign is ready to launch, we will activate a social media blitz via Facebook, Twitter, Instagram, and LinkedIn. Other media efforts will be initiated as well. I know that Haiti will once again rise to historic levels of prominence; however, it will take a deliberate, consistent effort on the part of her people and, at this point, others from around the world, to achieve this goal. It can - and will - happen. Haiti will rise, again. Blessings to Haiti!
Gwendolen McCloud - Founder, A Pathway to Hope and Home, Inc.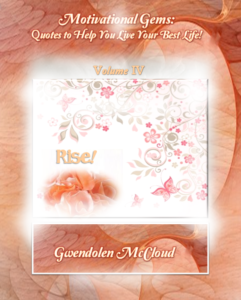 Motivational Gems: Quotes to Help You Live Your Best Life - Rise! is part of a series of powerful motivational books filled with quotes designed to help elevate the reader's understanding of how they perceive life and their overall purpose in this world. The books also emphasize the importance of taking transformative action to create the life they desire.