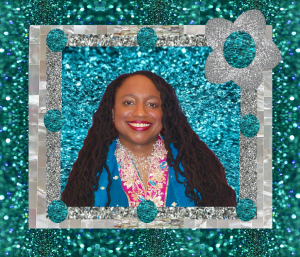 Gwendolen McCloud
~ Founder Bio ~

Entrepreneur
In November 2009, Ms. McCloud founded McCloud9 Enterprises, LLC (www.gwenmccloud.com), a company that specializes in real estate investing, virtual assisting, and creative services for companies in the areas of real estate, entertainment, event planning, marketing, research, legal, staffing, nonprofit, government, and the military. Her goal as a business owner is to leave a legacy of helping others realize their full personal and professional potential.
Author / Public Speaker / Actor/ Creative Artist
Ms. McCloud started writing poetry at the age of 10, and has been speaking/performing since eighteen. Her writing portfolio includes short stories of fantasy, poetry, novels, essays, plays, and children's stories - a total of 100 works to date, with her first self-publication being "Cake Tales: 10 Deliriously Delicious Stories of the Surreal." As it pertains to her speaking repertoire, she has given a total of sixty-one (61) speeches/performances. When creating a literary work or presenting a performance speech, her desire is to educate, entertain, motivate, and empower the audience. Her live performances, which are creative medleys of speech, poetry, song, and movement, include: Opened for Ossie Davis and Ruby Dee (Otelia Cromwell Day, Smith College); Media One Talent Showcase; The Department of Justice Martin Luther King Day Celebration; National Black Arts Festival; Uptown Comedy Corner; Sweet Auburn Festival; Culture Center; Patti Hut; Have a Heart Benefit; Harlem Renaissance (Amherst College); Black History Celebration Event (Southern Polytechnic State University); Images of Sound (Augustus Savage Art Gallery at the University of Massachusetts at Amherst). In addition to writing and delivering performance speeches, Ms. McCloud is also an experienced actress (comedic and dramatic) of both stage and film. While writing, speaking/performing, and acting are her primary artistic endeavors, her talents also include singing, doll-making, drawing, cooking, and dancing. Finally, she is the recipient of the 1990 National Council for Black Studies National Creative Writing Competition award (third place) and resides in Georgia.

Please Note: A Pathway to Hope and Home does not discriminate on the basis of race, color, religion, gender, national origin, age, veteran status, disability, marital status or sexual orientation. If you need help, we are here to assist you. Sending love...