The purpose of this campaign is to create a shift in people's mindsets when it comes to giving, particularly to those in need. Too often in the world today we're encouraged to pursue selfish means while others around us suffer in lack. The Good Deeds Movement is intended to encourage those of us who are blessed with some level of good fortune, be it financial, spiritual, or otherwise, to count our blessings by making them count in other people's lives.
To unwrap a List of Things for Which to be Grateful, List of Good Deed Challenges, and a List of Apps That Make Giving Easy, simply click on the respective images below. As well, we invite you to visit our Facebook Fan Page by clicking on this image:
On our Facebook Fan Page you'll be able to post stories and videos of your good deeds as well as challenge others to perform their own acts of kindness. You'll also receive nuggets of inspiration. We hope when you visit our fan page, you leave inspired to act and invite family and friends to stop by as well.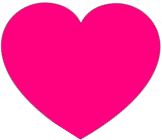 [Please Note: I am NOT an affiliate of the crowdfunding sites listed below; making this information available is simply my gift to you. Also, the slogan, "Count Your Blessings By Making Them Count!," is protected by registered trademark. It will be used on my nonprofit's marketing materials for fundraising efforts. Be blessed!]
Good Deeds Websites

Crowdfunding Websites